First Baptist Church of Shawnee exists...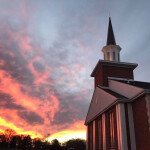 To honor and glorify God by obeying Jesus' command to make disciples of all people groups. A "disciple" of Jesus is someone who is convinced that he is who he said he was and has committed to follow him. Learning what that means can take a lifetime, and so Jesus called us to teach disciples to obey all he commanded until he returns (Matthew 28:20).
How we go about it: the Values that get us there...
The Bible as our standard for truth and obedience

Christ-centered living: loving the Lord God with our whole hearts

Dependency on God for every area of our lives

Prayer as crucial for doing God's work

Equipping Believers for ministry

Missions: Taking Christ to the nations by giving, praying, and going