A spirit of wisdom.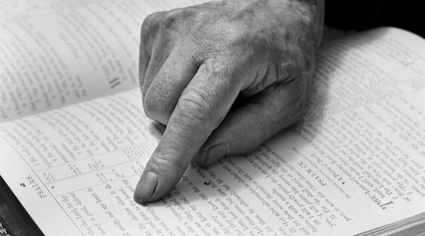 I think the word "revelation" in Paul's phase "a spirit of wisdom and revelation" trips us up. If I just say that he prayed God would give the churches a "spirit of wisdom" we understand it easier. As I mentioned on Sunday, the idea of "revelation" is not technical, but indicates that Paul prayed that God would open the understanding of believers so they perceive how to live for him. In this way, the words "wisdom" and "revelation" are essentially used to indicate the same basic idea.
"I….do not cease giving thanks for you, while making mention of you in my prayers; 17 that the God of our Lord Jesus Christ, the Father of glory, may give to you a spirit of wisdom and of revelation in the knowledge of Him." (NASB)
What does it look like for the church to have this "spirit of wisdom and revelation"? The sphere of wisdom he prayed for them to have is "in the knowledge of" God. The wisdom he prayed for was not methodological—an expertise in the best way to do church and reach the community. It was not sociological—an expertise in the application of the church mission to broader society. It was precisely theological—not academic but personal, a knowledge of God.
This wisdom becomes a kind of catalyst to God's program with the church mentioned in 3:10: to make his wisdom known through the church. Our wisdom is to be a reflection of God's wisdom.
In Ephesians Paul appeals for an applied wisdom in the church. He calls for the church to walk "as wise, making the most of the time" (5:15-16). The second part of his letter details what this looks like. But in the first part of the book his appeal is for our eyes of our hearts to be enlightened (1:18) to see the grandeur of our place in his redemptive work.
So this wisdom has two aspects. It is wisdom that allows us to understand our unique place as the called who are blessed and equipped to fulfill God's grand, redemptive purposes in the world. It is also a wisdom that leads us to humble, submissive, and obedient living. In this spirit of wisdom we see what he wants us to see of the big picture and daily living for him.
We need that wisdom in both spheres! We often lose sight of the big picture and forget how wisdom applies day by day.
May God grant us a spirit of wisdom in the knowledge of Him today.