From one of our Pastors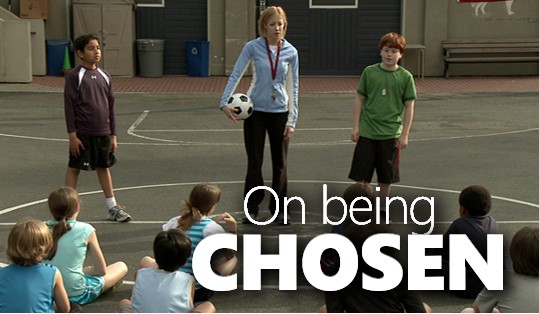 by Pastor Tim Boyd.
I know that we have all been focusing on the coronavirus crisis and the limitations that have been imposed upon us. I wanted to point us toward next week. Next week we remember the passion of Christ. Good Friday will give way to the joy of Easter. Christ gave His life to bring us into relationship with the Father through Him. I want to share a devotional that I wrote several years ago about being chosen by Christ.
1 Thessalonians 1:4 "Knowing, brethren beloved by God, His choice of you"
When I was young, I had very little athletic ability. Some of those moments that I always dreaded were those times when the neighborhood boys would choose up sides for ball teams. You probably remember what that was like.
Two captains were chosen, and one of them got to choose first. He would always take the best athlete in the group. The choosing would go on with each captain deciding who was the best player available in the remaining group. Finally, it would come down to two boys. One would be chosen, and the other by default would go to the other team. He was the only one there who was really not chosen.
I always dreaded being that last boy. I always felt sorry for any other boy who was the last one, but I was so grateful when it was not me who was standing there last. It is an awful feeling not to be chosen.
In Christ we don't have to worry about that awful feeling of being the last one. Every person who trusts in Christ has already been chosen. When Christ died on the cross, he died for all of us. Through His blood He chose us to become a part of His team. There is no pecking order. He chose us all at the same time by the same act.
In Christ we are all winners. We are all the first choice. We are all wanted on the team.
Have you felt the pain of being not chosen? Have you felt that dread of being the last one? Do you want to join His team? Accept Christ. He has already chosen you!