From Pastor Tim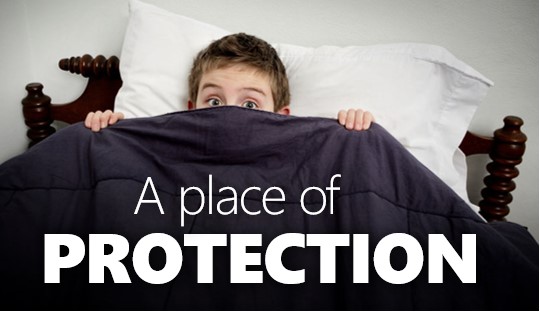 The Lord is my rock and my fortress and my deliverer, My God, my rock, in whom I take refuge; My shield and the horn of my salvation, my stronghold. Psalm 18:2
There are times in life when the world around us seems to be more than we can handle. Right now, it's the Coronavirus crisis. It could be the pressure of a bad economy. It could be the difficulties of a bad personal relationship. It could be a struggle with illness. It could be any kind of difficulty in life. Suddenly, life seems to be overwhelming.
As I was growing up, I had moments like that. When you are a child, small problems can seem to be huge. I remember that when I felt like things were out of control in my childhood, I loved to crawl into my bed and pull up the covers. As a child, I felt that nothing could touch me in my home. I knew my parents would protect me. I felt safe.
As an adult, I have a more realistic view of life. I can no longer crawl into bed, pull the covers up and pretend that everything will be all right. I no longer have the childlike security of parents watching over me.
However, I have discovered something better and more substantial. I have discovered faith and a relationship with the Creator of the universe. Now, I know that when life seems overwhelming, I have a place of refuge. I know that life will still be difficult at times, and I will have to face all the problems that others face. But I have a place of shelter for my soul.
The Psalmist understood this same truth. When we know God, He provides for us a foundation to stand on and a place of protection in the storms of life. When the wind blows and the storms rage, He is the anchor and stronghold for my life.
Are you struggling with life? Do you need a place of refuge? Let me encourage you to seek a Person of refuge. Turn to God, and you will find that place of strength that we all need.