Our selections...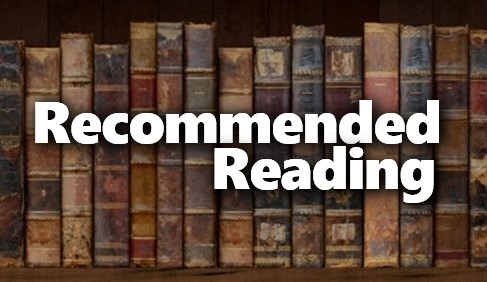 Time to read?
The following are a few books we recommend. Check back from time to time as this list will be updated!
Pandemic, Crises, stress, and perspective.
New: Where is God in a Coronavirus World? John Lennox. Goodbook Company, 2020. Available as paperback, ($5.99 on Amazon.
Finding Comfort and Reassurance from God. Intervarsity Lifeguide Bible Study. IVP website for $9.
Managing Worry and Anxiety. Jean Holthaus. Lifeway Books. $10 on the Lifeway site. See here.
Hope Again: When Life Hurts and Dreams Fade. Swindoll, Charles. Word Pub, 1996. $7.49 on Kindle.
Living in Christ's Presence: Final Words on Heaven and the Kingdom of God. Willard, Dallas. IVP Books, 2014. $8.99 Kindle edition.
Where Is God When It Hurts? Yancey, Philip. Zondervan, 2010. $5 Kindle edition!
Courage: Fighting Fear with Fear. Mack, Wayne A., et al. P&R Publishing, 2014. $9 Kindle edition.
Breaking Free from Fear: A 6-Week, No-Homework Bible Study. Kay Arthur. Waterbrook,2012. $8 on Kindle.
You'll Get through This: Hope and Help for Your Turbulent Times. Lucado, Max. 2015. $10 Kindle edition, free with Kindle Unlimited.
Prayer: Experiencing Awe and Intimacy with God. Keller, Timothy. Dutton, Penguin Group USA, 2014.
How Long, o Lord? - Reflections on Suffering and Evil. Carson, D. A. Baker Academic, 2006 (deeper reading!) $13.99 Kindle edition.
Theology.
New: Knowing God. Packer, J.I. InterVarsity Press, 2011. Kindle edition $10.44.
Coffee Shop Theology: Translating Doctrinal Jargon into Everyday Life. Moore, Frank. Beacon Hill Press of Kansas City, 1998. $5.49 Kindle edition.
More Coffee Shop Theology: Translating Doctrinal Jargon into Everyday Life. Moore, Frank. The House studio, 2011. $5.49 Kindle edition.
Theology: The Basics. McGrath, Alister E. 3rd ed, Wiley-Blackwell, 2012.
Devotionals.
Day by Day: 365 Devotional Readings with Martin Luther. Concordia Publishing, 2015. Kindle edition, $9.99.
Seize the Day—with Dietrich Bonhoeffer: A 365 Day Devotional. NavPress, 2014. $9.99 Kindle edition.
My Utmost for His Highest: Selections for the Year: The Golden Book of Oswald Chambers. Chambers, Oswald. Barbour and Co., 1991.
Streams in the Desert. Cowman, Charles E. Zondervan Publishing, 1996.
The One Year Book of Christian History. Rusten, E. Michael, and Sharon O. Rusten. Tyndale House Publishers, 2003.
God's Wisdom for Navigating Life: A Year of Daily Devotions in the Book of Proverbs. Keller, Timothy, and Kathy Keller. Viking, 2017.
Videos.
Finding Peace in a Pandemic, David Platt. Listen here.
The Gospel Shaped Life, Tim Keller. Listen here.
Where to Find God During Covid-19, John Lennox. Listen here.
Finding Quiet: Learning to Handle Anxiety, J.P. Moreland. Listen here.